Sun City living is easier because we are neighbors helping neighbors!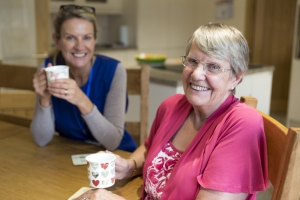 Neighbors 4 Neighbors is a phenomenally successful volunteer program for Sun City Palm Desert residents.
We provide a little extra help with tasks that you used to take for granted. It might be giving you a ride to a medical appointment, grocery store or hair/nails salon, helping with your minor household tasks like replacing a smoke detector battery, or picking up your prescription refill.
Neighbors 4 Neighbors, Friends of the Desert Village Initiative, Inc., is a Sun City Resident Group of volunteers who share their time and talent to assist their neighbors. To receive services a resident must join The Desert Village Initiative, at over 700 homes, the largest village in the nation. The annual membership fee is just $100 per household, and entitles the member to six services per month. Desert Village Initiative is a nonprofit 501(c)(3) corporation that funds expenses like liability insurance coverage for N4N volunteers and SCPDCA.